Since the 1st of June 2019 Ruud Op 't Hoog has started his own business as an independant robot engineer. The company's name is TRE – The Robot Engineer. Prior to this career switch Ruud has gained a lot of experienced and enhanced is network in the world of robotics. In the past 10 years Ruud has gained knowledge and experience in the following skills:
–   ABB (programming, installation, commissioning, service)
–   FANUC (programming KAREL/TP, installation, commissioning)
–   Pick&place applications (assembly, palletizing, depalletizing, packing)
–   Concept engineering (capability studies, principle sketches, advice in                productdevelopment for customers)
–   Lay-out engineering (autocad)
–   EOAT engineering
–   Improvements and modifications at third party's installations.
–   Projectmanagement
Ruud is experienced in working as well in Europe as abroad.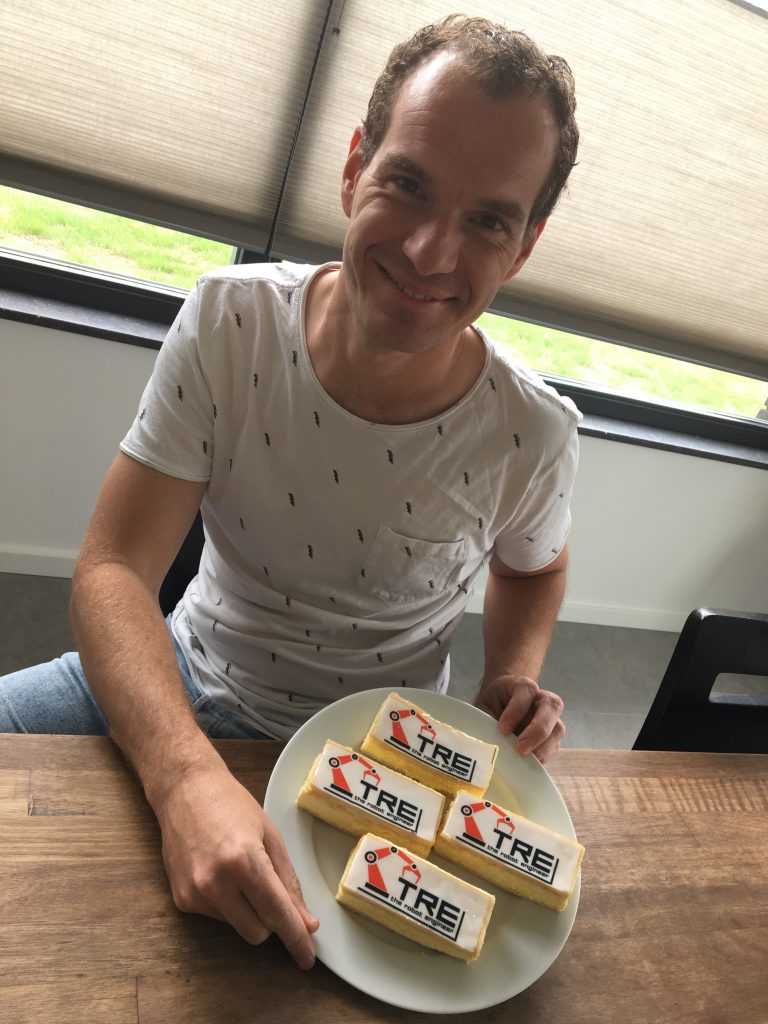 Since the first of June 2019 Ruud started his own business. This is worth a celebration!